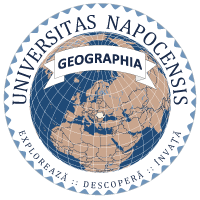 The Faculty of Geography of Babeș-Bolyai University has been from the outset one of the pillars of education and research of Alma Mater Napocensis. The faculty offers various degree programmes in the field of Geography: Geography of Tourism, Geography, Cartography, Territorial Planning, Hydrology and Meteorology. The teaching and research activities are carried out in Romanian, Hungarian, and German in Cluj-Napoca and in the extensions in Bistrița, Gheorgheni, Sighetu Marmației, and Zalău in a multicultural academic environment. Teaching is provided by an experienced teaching staff, mostly trained at the Faculty of Geography and having pursued further studies at prestigious universities in Europe and in the United States.
The study programmes of the Faculty of Geography offer a top quality education which focuses on the skills acquired by students, in which formal and non-formal education is effectively combined through teaching, research, and extracurricular activities. Student skills are developed through traineeships conducted in the field or in local, regional, or national institutions.
After obtaining an undergraduate degree students can choose one of the master's specialisations of the faculty, with a duration of two years, in the following specialisations: Tourism Planning and Development, Geomatics, Regional Planning and Development, Resources and Risks in Hydro-Atmospheric Environment, Spatial Analysis and Territorial Organization (in English), Tourism and Territorial Development, Ecotourism and Sustainable Development, Leisure and Sports Tourism from the Eco-Development Perspective, Tourism and Land Planning.
The doctoral school of the faculty offers doctoral degree programmes in the field of Geography.
Associate professor Titus Man, PhD – dean of the Faculty of Geography
DEPARTAMENTS